Kindle Fire Support Added
Yesterday the RangeTech app was updated on the Amazon App Store to add support for a much greater variety of Kindle Fire devices.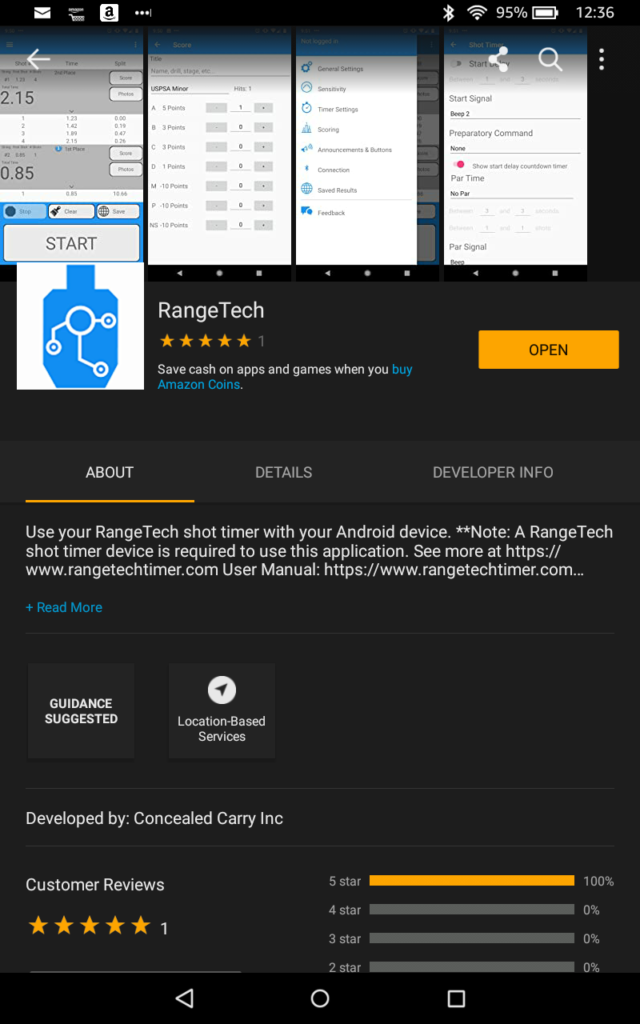 If you own or use a Kindle Fire please open the Amazon App Store and search for "rangetech" and you should now see the latest version available for download. You can also click here.
Please note only Kindle Fire devices with Bluetooth Support will work with the RangeTech timer.
This is an important step forward as larger screens make the use of the RangeTech timer more enjoyable for many and the Kindle Fire is a common and relatively inexpensive tablet.
For match directors and interested competitive shooters you can now optionally use the RangeTech Shot Time with either the RangeTech app OR the Android version of Practiscore on your Kindle Fire device.
Thank you for using RangeTech!